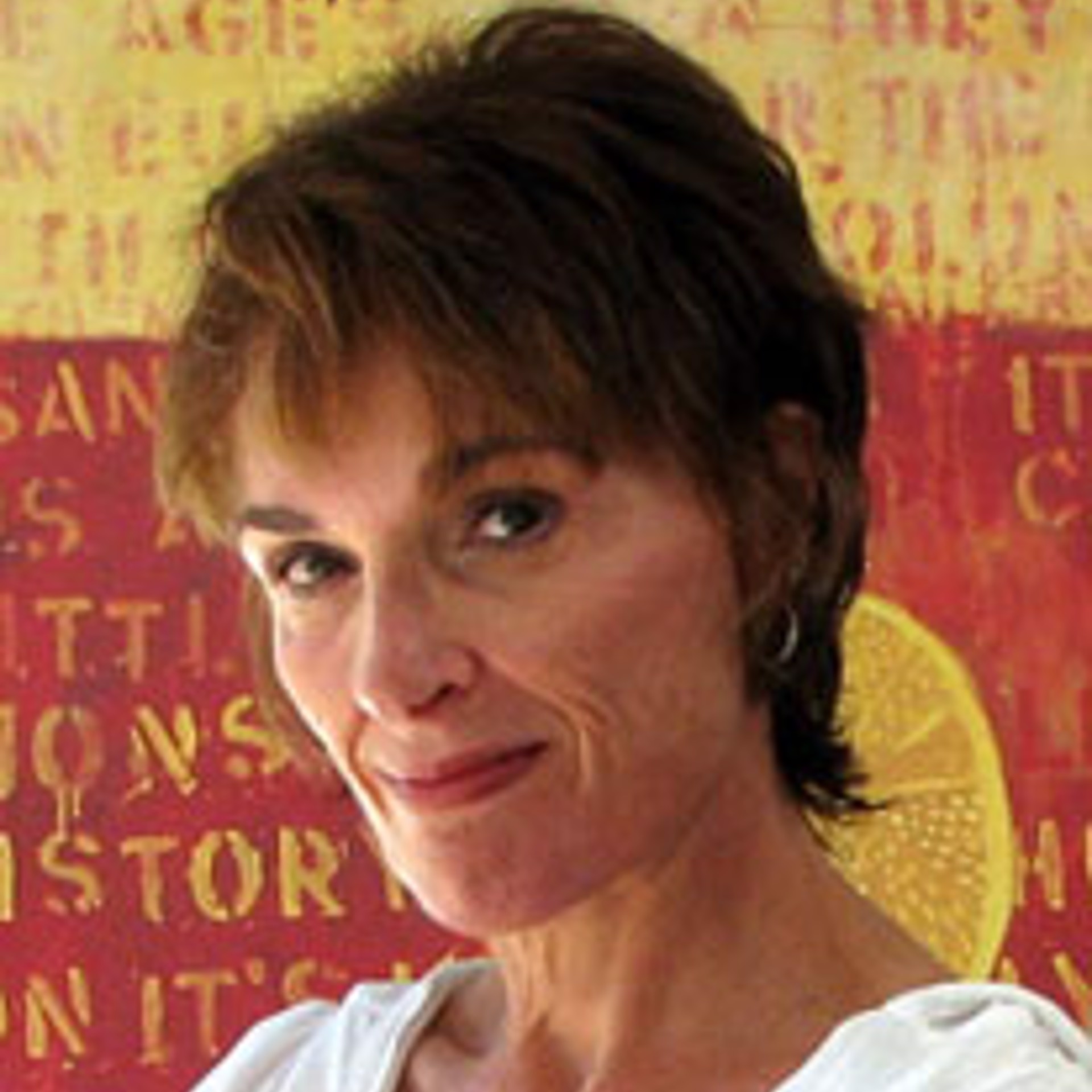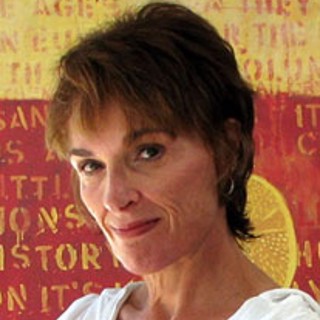 Melinda K. Hall was born in Chicago Illinois in 1950. She received her BBA degree from Southern Methodist University in Dallas Texas in 1972. She and her late husband Gary, both Business Administration graduates, developed several successful businesses in Texas and New Mexico in the 70's and 80's. A long time interest in art became the impetus to attend graduate classes at New Mexico State University in 1987. Santa Fe became the Hall's permanent residence in 1989. Hall's studio/home is in the South Capitol area of Santa Fe where she lives with her charming cat, Skauti and her energetic Australian Shepherd, Piper.
In her work Hall captures ordinary objects and simple pleasures. Her multi-layered canvases are infused with humorous elements, playful images and text, allowing the viewer to join in Hall's sophisticated, childlike exploration of life.
Her work has been seen in gallery and museum venues, public and private collections, both nationally and internationally, since 1990.
Artist's Statement:
Someone once asked who had given me permission to paint the way I do. I thought that was a wonderful question because in it was the implication that the work was somehow outside of some set of rules to which a painter had to comply. Painting is not a matter of rules, rather it is an arena of freedom and creative liberty where no permission is required -that is, if one paints authentically.
My style evolved in the struggle of push and pull between artist and canvas, in the space of my own private, quirky, little battleground of observation, interpretation, intention and application. What has resulted is a visual journal, a commentary on many universal subjects. As paint and brushes are my tools so are humor, metaphor, playfulness, color and text. I want the work to be initially accessible. I like to draw the viewer into the environment of the painting, invite them to stay a while and there discover more subtle aspects of the work.
Read More