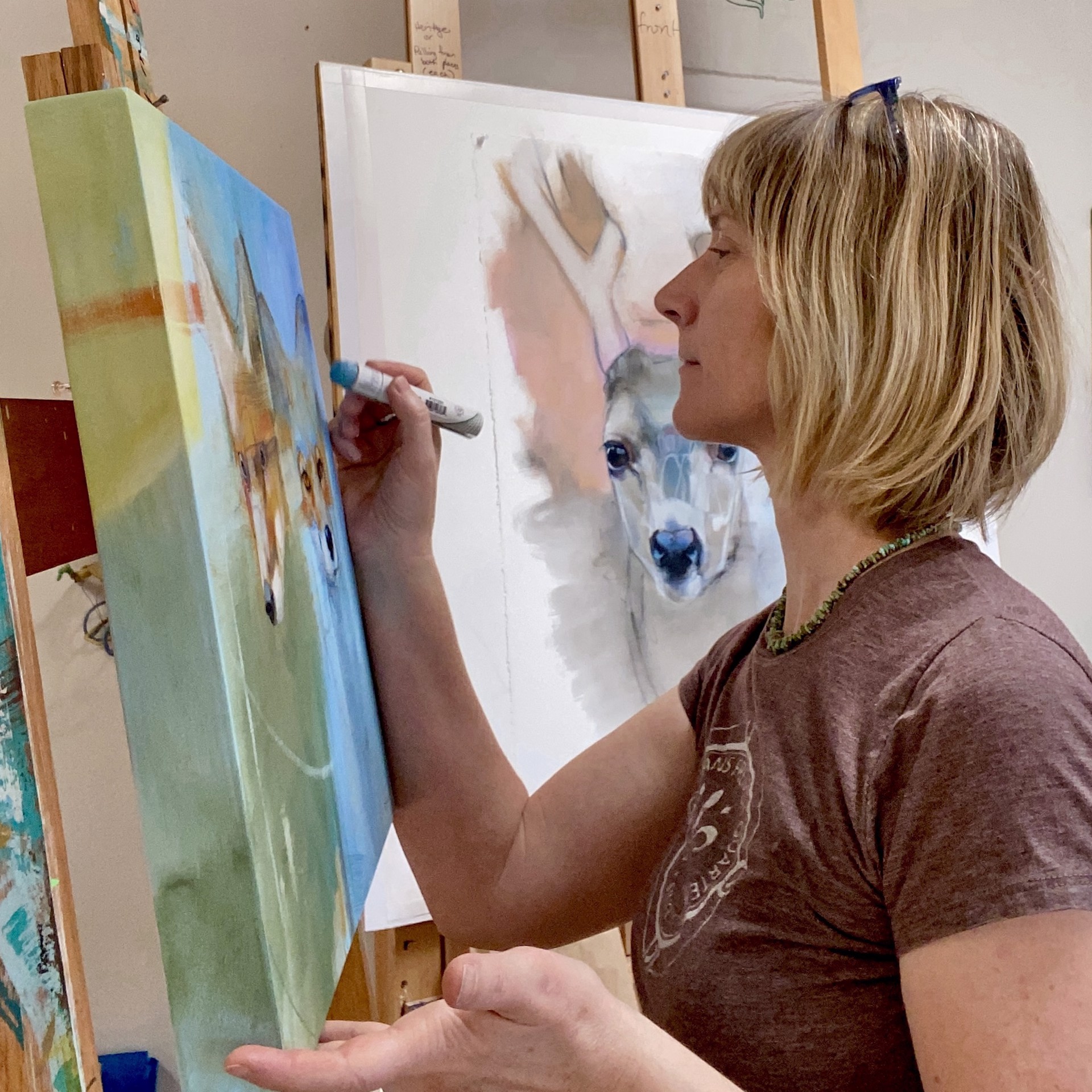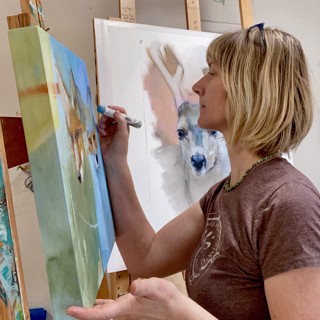 Rebecca Haines (born Wyoming, 1968) received an A.A. from Colorado Institute of Art in 1991, and a B.F.A. from Metropolitan State College of Denver in 2000. She spent more than 15 years working as the director of galleries in Colorado, California, and New Mexico, and now works as a professional artist full-time. Haines is represented by galleries in Santa Fe, New Orleans, and Bend, Oregon. She mixes oil paint and grease markers to shape her dream-like and highly spiritual fauna on wood surfaces, using mark-making and abstract color choices to represent the animal's essence. Rebecca Haines currently lives and works in Santa Fe, New Mexico.
"Animals resonate with me- their presence, their appearance, their mystery and message. Like attracting like. Throughout all of recorded time, humans have depicted animals in their art. They help us relate to our world, often acting as intermediaries between the civilized and the wild, between the known and the mysterious. Animals are a link to the sacredness of all that is... Animals listen. They watch. They see and hear everything. They carry this wisdom of seeing and hearing within them. They embody it.
I observe this other way of being. Quieter. So very alive, aware, and full of wonder. I am here to learn from these creatures and to allow others to see these moments of transcendent awareness through my paintings."
-Rebecca Haines
Read More